Meet the updated website of Korzinka
Life of Korzinka
August 2022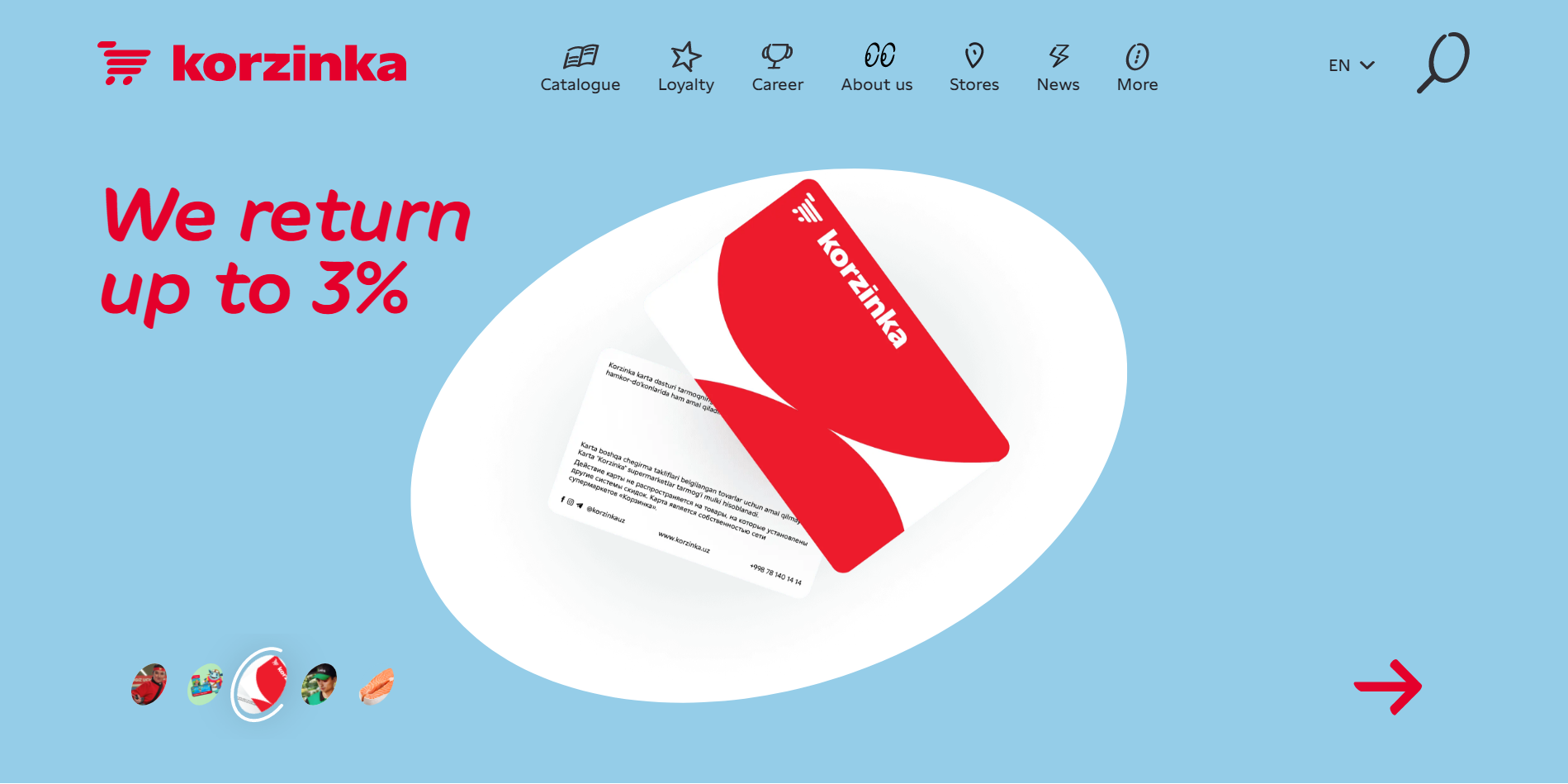 Meet the updated website of Korzinka
Life of Korzinka
August 2022
We have launched a new version of our website in Korzinka. This is one step as a part of the rebranding and includes a new, more convenient and faster interface. Now the website has even more features and offers - everything for the convenience of our guests.
Website navigation has been greatly improved, there are a number of new sections:
- "Best offers" and "TOP-10 offers" on the main page with the possibility of switching to the entire catalogue;
- "Promotions for you", section where we have collected all our special catalogues and permanent promotions;
- "Loyalty" - more information about the loyalty program and the korzinkaGO mobile application in an accessible form.
Among the innovations - a more advanced store map navigation with the possibility of choosing markets by category. Now you can find out the distance to each supermarket by clicking on the location button.
Reading the news has become even more convenient with the feature of choosing categories on various topics, such as promotions, useful, charity and the life of Korzinka.
The website design was developed by the MAX team, which prepared website designs for such large retailers as "ВкусВилл", "Пятёрочка" and "Лента". Also, among MAX clients are KFC, Sberbank, Lukoil, Yandex.Go, KinoPoisk, Mail.ru, QIWI and other well-known brands. The website was completely redesigned in view of the guidelines developed by the Fedoriv agency.
And that's not all, we continue to work on the website and prepare even more convenience for our guests.