ISO 9001 И 22000 CERTIFICATES WERE PRESENTED TO THE SUPERMARKET CHAIN KORZINKA.UZ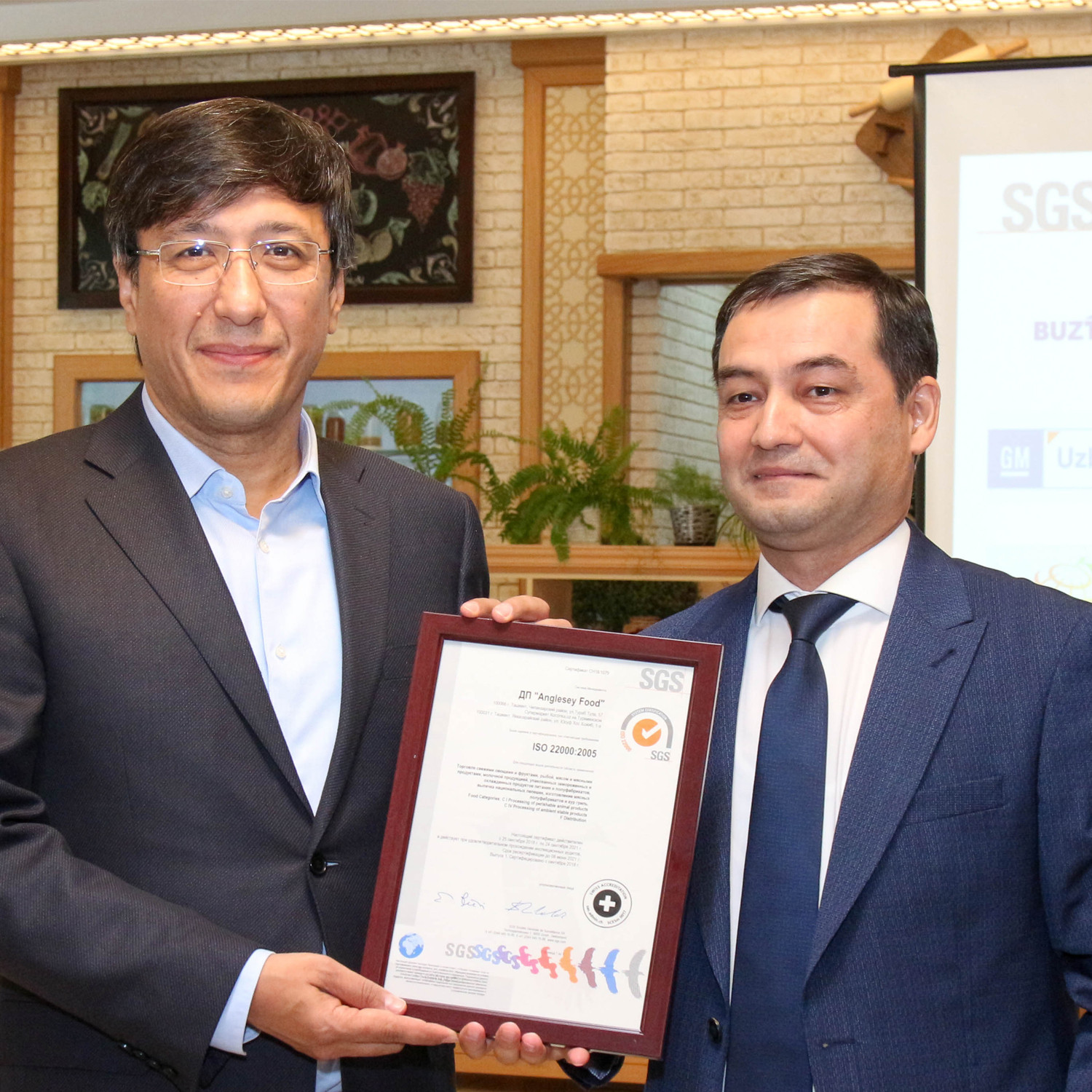 ISO 9001 И 22000 CERTIFICATES WERE PRESENTED TO THE SUPERMARKET CHAIN KORZINKA.UZ
On September 28, in one of the restaurants, located in the capital of Uzbekistan, a business breakfast was organized by SGS Tashkent on the implementation of the international standards.
At the most vital part of the event, SGS Tashkent (Switzerland) presented international and national certificates for ISO 9001 and 22000 to the chain of the supermarkets, korzinka.uz.
ISO 9001 ensures that customers receive high-qualified goods and services, and ISO 22000 is a series of international management system standards for food safety. Zafar Khashimov, the founder of the korzinka.uz, told more about it at the event: - Since the first days of the supermarket chain korzinka.uz, we have concentrated on the issue of quality control. We worked on resolving this issues continuously for 20 years: the processes have been improved, mistakes were taken into account to avoid repeating them in the future. In addition, it was a progressive and consistent work, which ultimately led us to the idea of building a quality control system according to ISO standards. What does it mean for our clients? It is all about being confident in the quality of products while buying them. In the supermarket, the buyer sees only some parts of all processes. "Behind the scenes" is defined to be a large number of work, exemplifying, the reception of goods, location, storage and processing, and sale, as well. The certificates we received today - should give the absolute confidence to our customers that all processes that remain beyond their visibility are also aligned to all quality and safety standards of products.
It is worth noting that SGS provides independent services that contribute to improving the quality of life throughout the world. An international team of experts helps to improve the effectiveness and sustainability of the organization by optimizing processes, improving quality and productivity, reducing risks, confirming compliance and accelerating entry into new markets.
The introduction of standards will allow korzinka.uz to further strengthen the trust of its customers, guaranteeing the safety of the products sold both in existing and newly-opened trade places of the chain, through careful work with the personnel of the company and with suppliers of goods, as well.